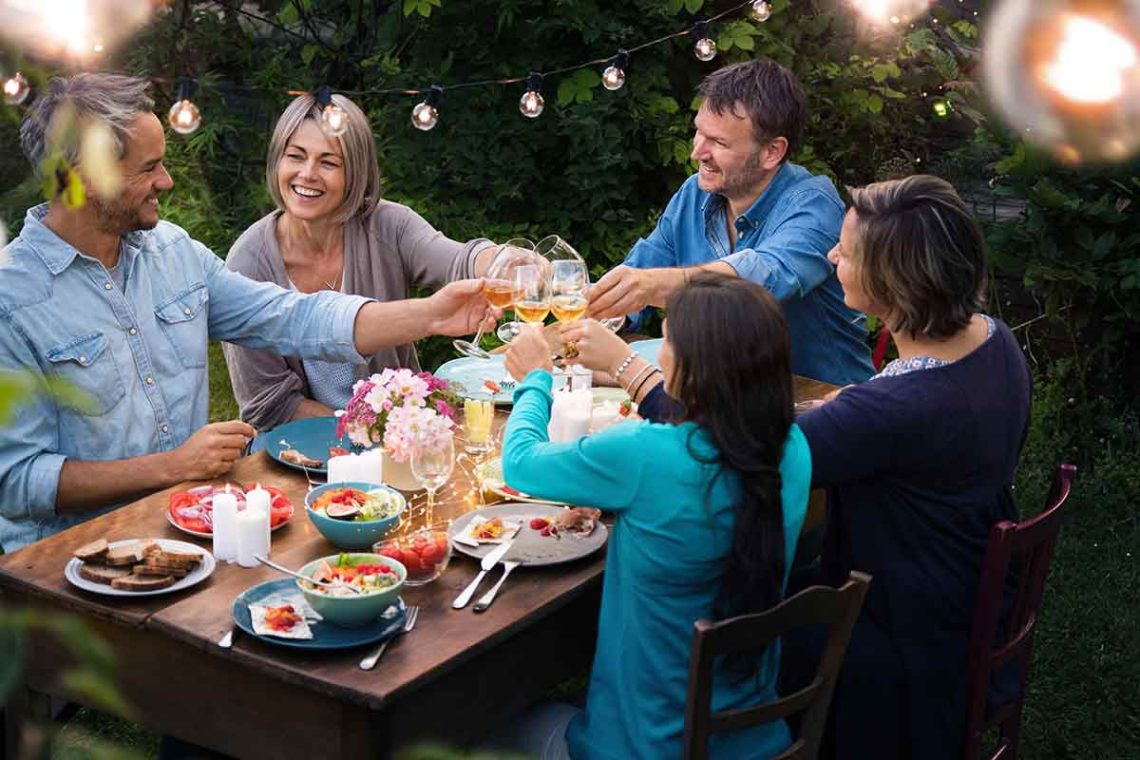 Inspirational Ideas to Create Entertaining Spaces in Your Garden
If you've never entertained outdoors, there are a number of ways to make your outdoor space more inviting. Covering an outdoor space is a good idea in the English summer climate. This will provide shelter from rain and wind, and you can also decorate it with potted plants and entertaining accessories. Decorative brickwork will complement existing home exteriors. A few creative lighting ideas are described below. Incorporate a series of string lights to create a cozy environment.
Using mature trees in your garden will create a secluded space where you can entertain your friends without worrying about annoying neighbours. You can also pave over an area to create a stable base for outdoor furniture and appliances. Paving also makes it easier to move around. Then, when guests arrive, you can entertain them outdoors. Alternatively, you can create an outdoor dining area by using a brick barbecue.
When designing your outdoor space, make sure to include elements of nature. Plants in pots can add visual interest, as will a single tree or a dramatic potted plant. Fresh flowers and plants can also make your space more inviting. In addition, make sure to add enough seating, such as a bench, to avoid crowding. Open-backed furniture also helps to make your space seem larger. If you want to create a more inviting outdoor space, you can add more seating and tables by purchasing glass-topped tables or ottomans.
Mood lighting. A garden with bright patio lights is not always the most inviting place to entertain. Instead, use candles or lanterns to create a cosy atmosphere. You can also add garden accessories to your tables, such as fresh flowers. If your guests tend to be a bit shy, place a scented candle in the middle of each glass. Make sure the candles are not too close to one another or they'll create an uninviting atmosphere.
Planning the space. Decide what will be used most often. Will people need to move around a lot? Will it be mostly adults or children? Will guests move in and out? Will people be using the space in a specific way? Is the space covered? Will the space remain usable during rainy weather? Consider all of these factors when designing your outdoor space. Hopefully, you will soon have a beautiful outdoor space to entertain with friends and family.
Adding unique accessories. Adding distinctive accessories can make a seamless transition between the outdoor space and your house. For instance, you can use a Regency sash window transformed into a mirror, paired with ornate country-style stone urns. Another great idea is to turn wooden crates into planters. Make sure that they have holes for water to drain. Crates can also be decorated with bright plants, like pelargoniums.
Adding bold garden features can liven up a dull patio or deck. A focal point such as a fire pit or an outdoor fireplace can transform your entertaining space into a beautiful place to gather. Make sure you consider all aspects of the space before you start making plans. Consider the practicalities. Consider lighting, heat, and shade. If you're not sure, seek the advice of an expert. Your outdoor entertaining space can be your favorite place to spend your evenings.
Creating comfortable outdoor living spaces is important for your garden. Whether it's a small patio or a large garden, make sure you find comfortable outdoor furniture that will accommodate you. Comfortable outdoor seating can make the difference between a relaxing day at home and a hectic weekend. Invest in outdoor padded furniture, end tables, and a low coffee table, and don't forget to add rugs and carpet to anchor the furniture.